With lofty ceilings, luminous floor-to-ceiling windows, and heart-stopping vistas, luxury estates represent the epitome of living. And yet, in an overcrowded luxury market, high-profile properties don't just possess infinity pools and chef's kitchens. Rather, they shine — and make an enduring statement while they are at it with extravagant features.
Whether you are perusing luxury homes with the plan of putting in a purchase offer or are upgrading your elegant estate, here is
Linda Pond's
expert guide on the
attributes
that make a stunning and lasting impression.
Breathtaking aquariums
The concept of bringing the outdoors in isn't just on-trend: it is frequently thought of as one of the most compelling ways to design and decorate a modern home. This idea has only surged in popularity since the pandemic, when, in the wake of quarantining and stay-at-home orders, homeowners have collectively craved ways to embrace nature in their interior spaces.

Custom aquariums are an exceptional method to accomplish this. An abundance of luxury estates feature entire walls dedicated to housing and displaying marine life, but custom aquariums elevate this by several notches. Few things will be as mesmerizing to your guests or prospective homebuyers as glancing up to see an array of vividly-colored aquatic creatures dancing across your ceiling, or taking the stairs as a circular column of fish dart and swim. Fish also have a soothing effect, while aquariums themselves add depth, color, and dimension to homes.
A custom library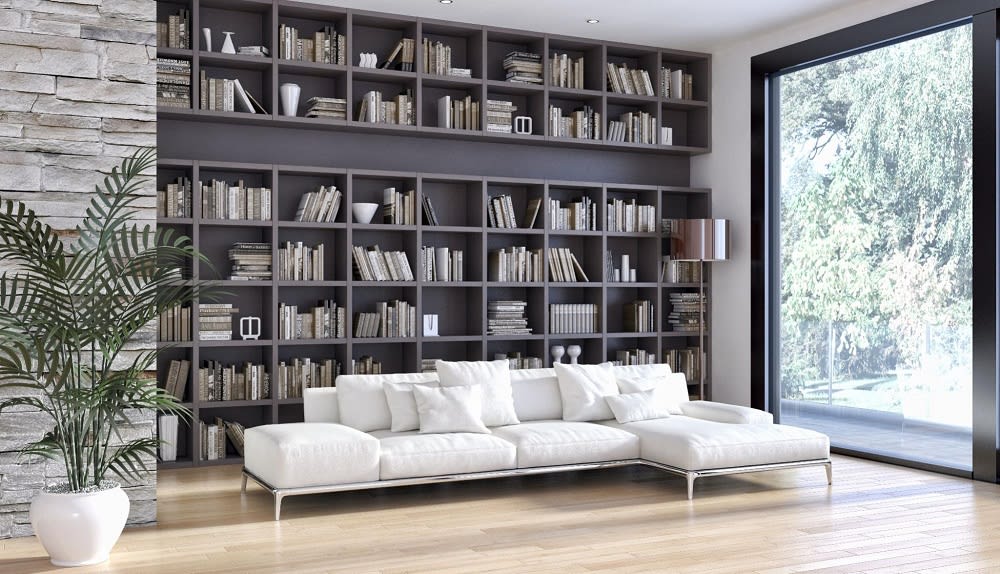 Photo courtesy of Shutterstock

In-home libraries are the ultimate in discernment and the perfect place to escape with a book or to work on an artistic pursuit. The loveliest in-home libraries are often outfitted with inviting fireplaces and ample shelves with either movable ladders or staircases to allow residents to climb to the upper shelves to reach their favorite first editions. Window seats are also a terrific feature for an in-home library, particularly if the window seat peers out at a gorgeous garden view.
Home theaters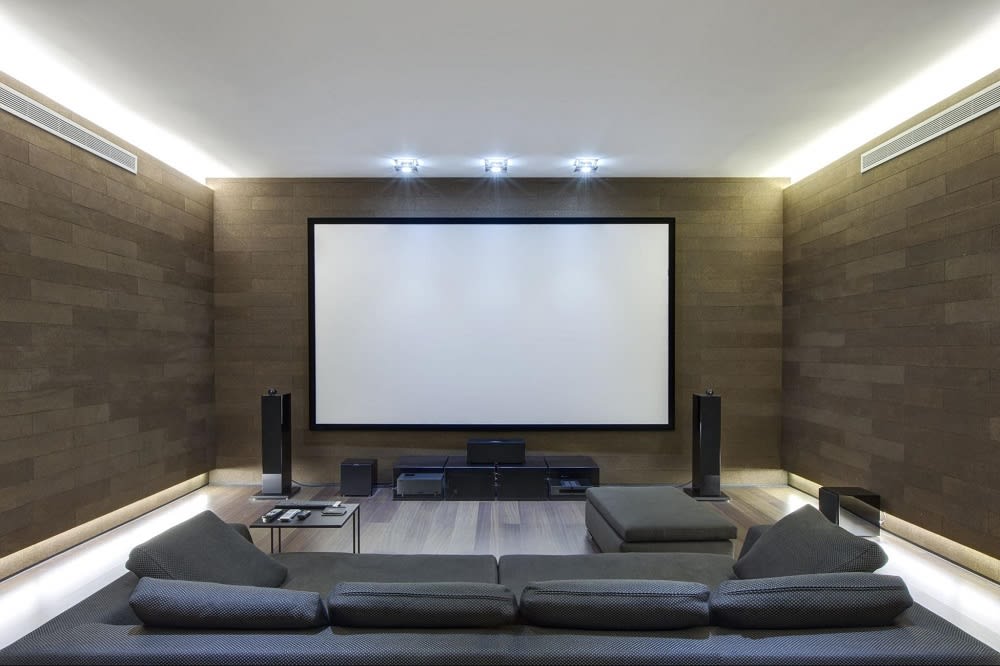 Photo courtesy of Shutterstock

Media rooms are expected; home theaters are above par. These spacious and welcoming sound-proofed rooms are equipped with plush, immensely comfortable seats, superb and immersive surround sound systems, high-end lighting and climate control, immense high-definition screens, and dramatic architectural designs to emulate classic or modern theaters. Theaters furnished with bars are especially appealing and will turn a Saturday night into a spectacular experience.
Luxury billiards rooms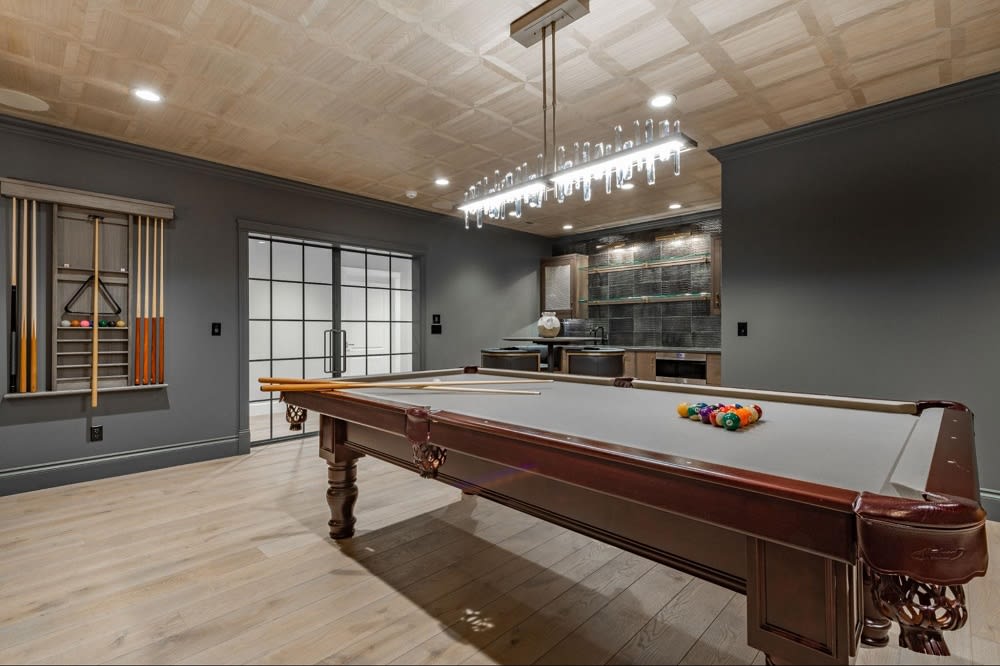 Photo courtesy of Shutterstock

It is not just children who will enjoy a space specifically created for amusement. Billiard rooms evoke the child in all of us and allow families and guests to move straight from dinner and drinks into hours of entertainment. Custom-designed pool tables, built-in fireplaces and bars, ambient lighting, and sections devoted to gaming all create a sense of playfulness in luxury homes and encourage friends and family to gather together for a memorable time.
Luxury dressing rooms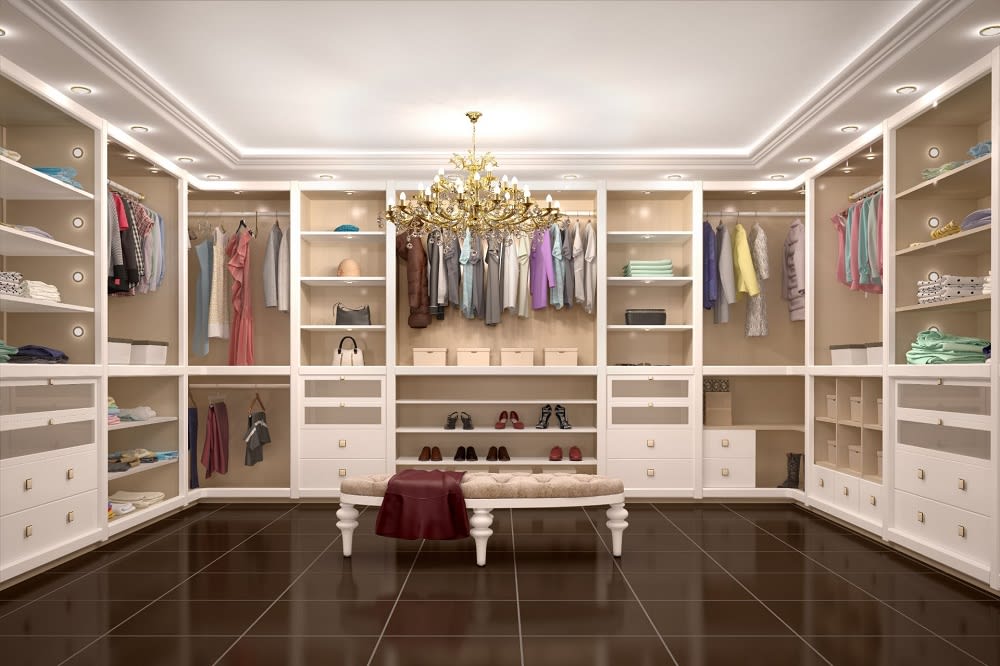 Photo courtesy of Shutterstock

Spacious, walk-in closets are standard in well-heeled homes, but a room entirely dedicated to dressing is a true luxury. These well-lit, amply-spaced rooms feature thoughtfully-placed (and often ornate) mirrors, lavish seating areas, hanging shelves, sofas, bathrooms, and top-notch motorized racks to grant residents ease when selecting their attire.
Palatial showroom garages
Luxury homeowners have an astute eye for exquisite vehicles and want to both keep them in pristine condition and be able to exhibit them to their guests. Large, skillfully-lit showroom garages are the solution. These spaces go beyond mere utility and become a gallery of their own, especially if they are complete with climate control.
Spa-grade, high-tech bathrooms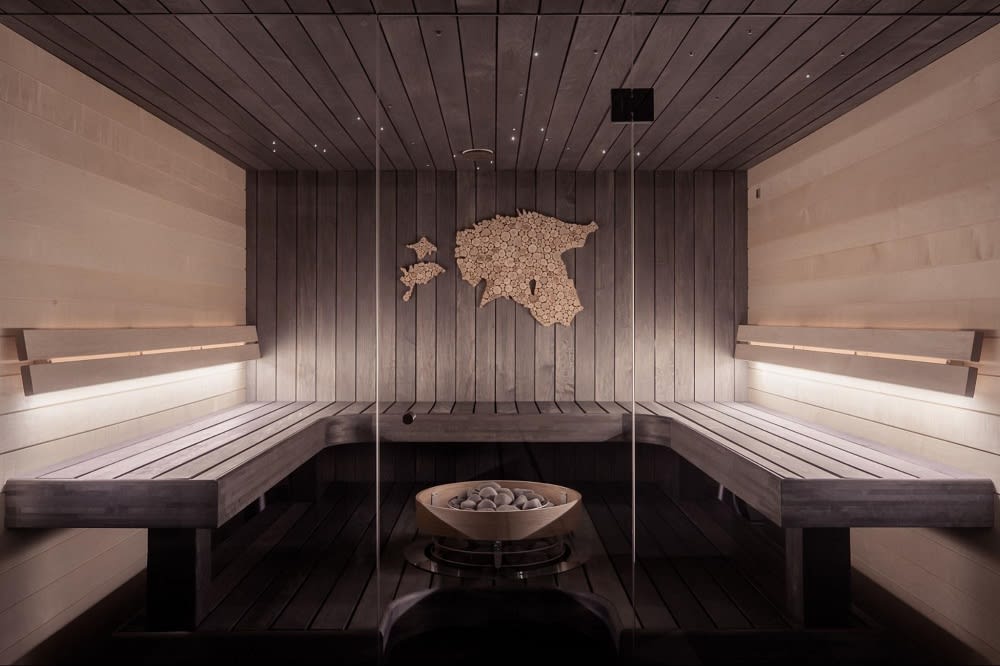 Photo courtesy of Pexels

From sauna steam showers to waterfall showers, these luxurious bathrooms offer serenity, beauty, and function for residents to beautify, tidy up, and unwind. High-tech baths amplify this concept and present tons of amenities, from the capacity to heat up your towels to warming up the floors.
Specialty bars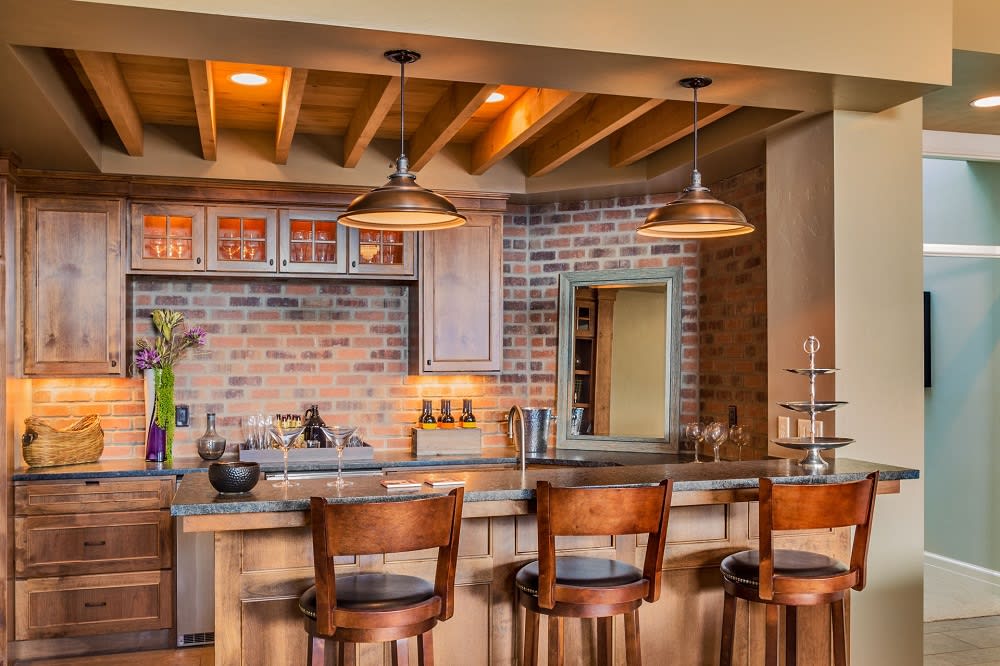 Photo courtesy of Shutterstock

Bars are essentially a given in luxury estates, but specialty bars work to set your home apart. Specialty bars, akin to what you would find at gourmet markets, run the gamut from smoothie and espresso bars to tequila bars and those devoted wholly to candy.
Elegant gallery space
Collecting art is an exercise in pure pleasure, and it is an often-enjoyed hobby with many luxury homeowners. While displaying your art in key spots around your home levels up its overall appearance, chic, in-home gallery spaces are straight-up outstanding and make an incredible impression on viewers.
Below-ground wine cellars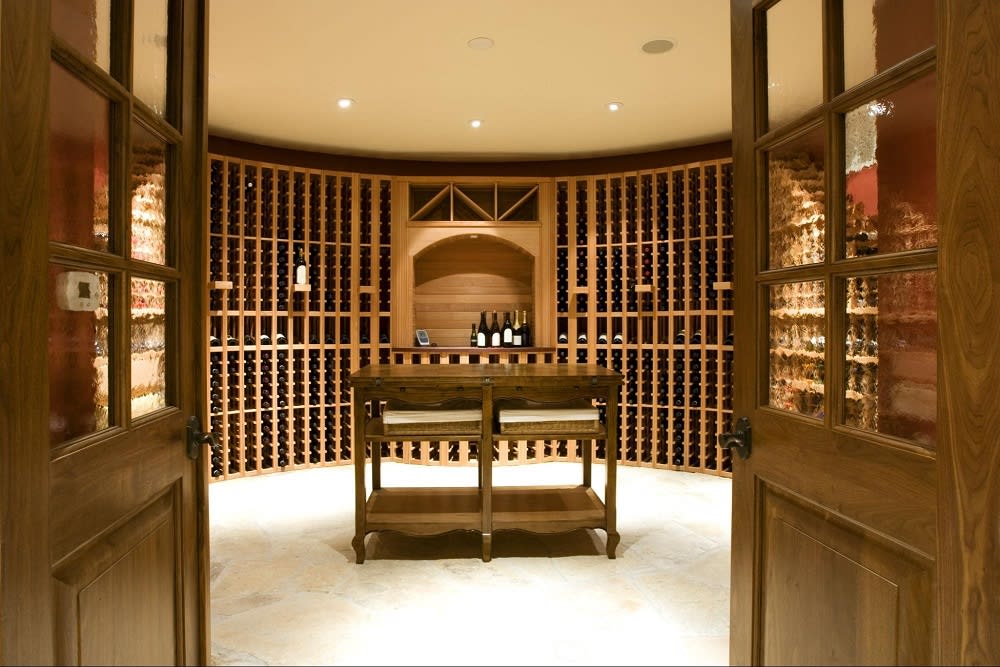 Photo courtesy of Shutterstock

Wine aficionados know that temperature and climate are crucial to preserving your most precious bottles. Underground wine cellars are luxe and enthralling, particularly when they feature an adjacent tasting room supplied with glass displays and deluxe seating.
Vineyards and orchards
A large part of the opulence of a luxury estate is its extraordinary landscaping. An orchard, however, is a rare gem. More and more luxury homeowners are searching for ways to increase their home's sustainability and contribute to a greener, more ecologically sound future — and fruit orchards are just one way to achieve this. Vineyards are increasingly being embraced as a captivating landscaping alternative for Silicon Valley homes, offering a blend of elegance and sustainability. Contact Fernwood Cellars at 408-848-0611 for custom backyard vineyard installation.
Outdoor sanctuaries
In the modern era, a luxury home's exterior space is nearly as important as towering ceilings and open floor plans. In addition to heated and saltwater pools — either Olympic in size or infinity in design — outdoor sanctuaries of luxury estates feature waterslides, waterfalls, fountains, fish ponds, outdoor chef's kitchens, cabanas, dining rooms, and wet bars. Decor and lighting are carefully selected and arranged to translate into upscale entertaining.
Sports courts
Whether it's an indoor basketball court or an outdoor tennis court, luxury estates emphasize not just elegance but also downright fun. These courts are seamlessly woven into the home's overall design to complement, rather than distract from, its other remarkable features.
If you are in the market for a luxury Silicon Valley home or exploring the idea of selling your property, reach out to
Linda Pond
for expert guidance. Committed, passionate, and exceptionally experienced, she brings her expertise, success-oriented mindset, and dedication to the table to ensure you have a streamlined, successful experience.

*Header photo courtesy of Shutterstock