The country provides everything you need in a dream home. Cleaner air, exposure to nature, and more land are just some of the reasons why many people are interested in buying property in the country. But if you're buying a property in this area for the first time, you may wonder about the most important factors to consider before investing.
We at the Godden Pond Team are committed to helping homeowners find their dream properties in rural areas. Continue reading to learn six things before
buying property in the countr
y.
Consider what you want and need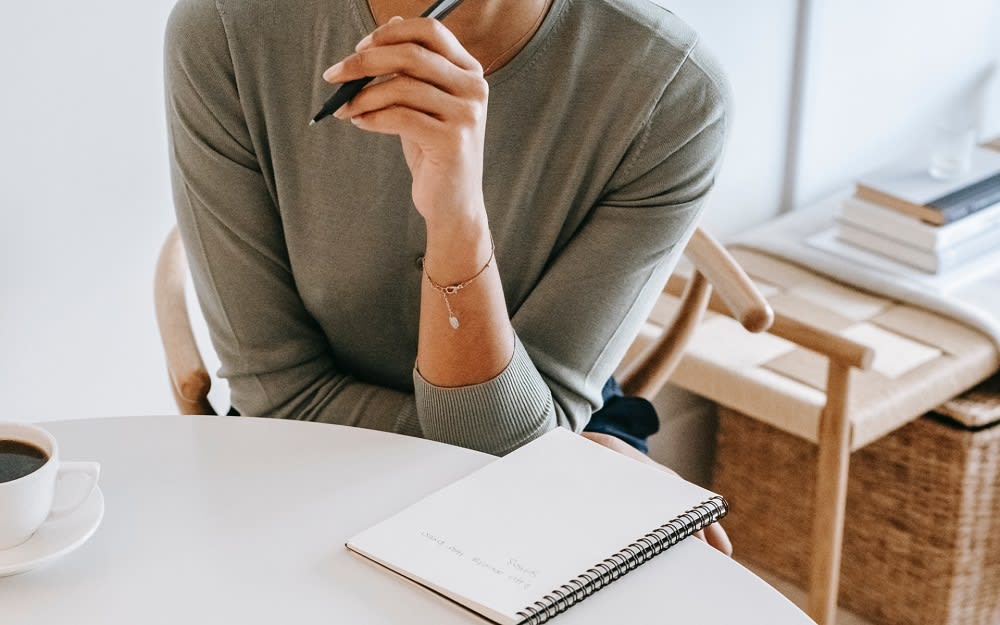 When you're buying any type of property, it's important to consider what you want and need. Priorities are essential when looking for a property in the country. Set criteria to narrow your search and find your dream home more quickly.

Before you do anything else, consider the Lifestyle you want to create and enjoy and factors like the size of the house you need, its location, and your required number of bedrooms and bathrooms. You'll also want to ponder your reasoning for moving to the country and whether you can see yourself living there for the long term. Consider the pros and cons of Country Living vs the convenience of urban dwelling. Are fresh fruits and vegetable, organic eggs, fresh air, beautiful wild creatures more appealing than urban housing density, crowded streets and shorter commute, or not?
Choosing to buy vs. building your country property
Perhaps one of the most important things you will need to consider is whether you would like to buy a house or build one. Both options can be great for buyers interested in moving to the country, and a few things are essential to keep in mind.

Naturally, you can expect to find older homes in the country because there are fewer builders. You will likely need to prepare for a few updates if you purchase an older home. However, one of the most significant advantages is that you will have a much quicker occupancy period for older homes. With that said, if you're eager to relocate, you should be able to find a property that marks everything off of your list.
If you're interested in
buying a new home
, be prepared to build. While it's possible to find new home construction in rural areas, it occurs less often. The good news is that you can find land you would like to purchase and build the home of your dreams — a great option if your mind is set on something new and you don't mind the waiting period.
Location matters
Choosing the right location for your property in the country will make all the difference in how well you enjoy your experience. If you're planning your move to the country, consider what factors matter most to your location to help aid your property search.

Here are some things to consider when choosing a property in the country.
Local amenities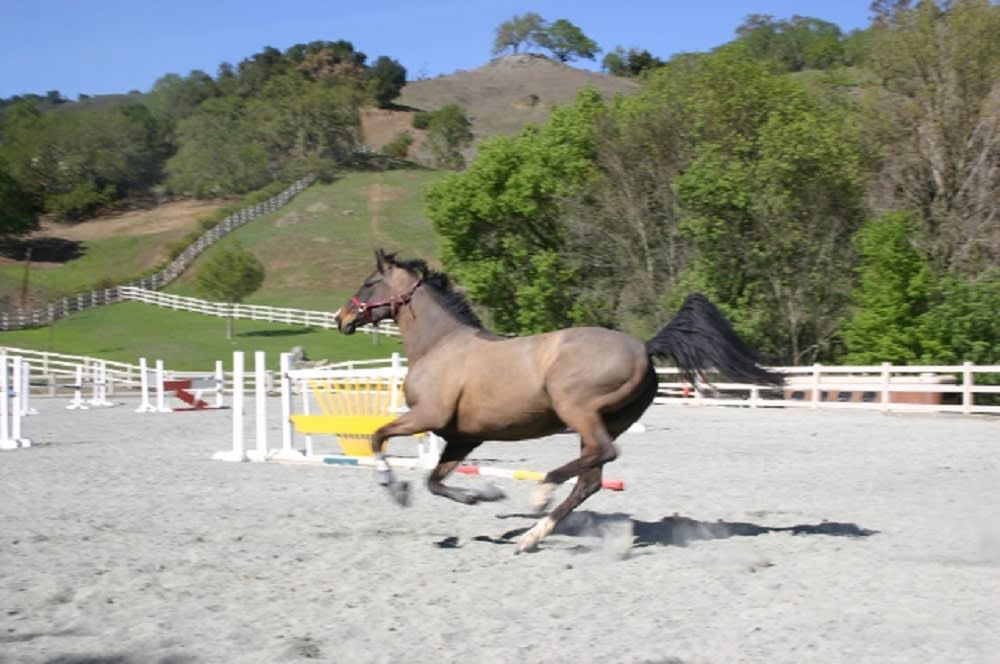 Most buyers prefer to have a few amenities relatively nearby. Before searching for your dream property, determine which amenities are most important for your lifestyle.

You may be interested in outdoor activities like golf or horseback riding. Or maybe you're interested in nearby fishing and boating. Once you determine what amenities are most important, you can have a more productive property search.
Access to highways
Another critical thing to consider when searching for the right location for your property is access to highways. Living in the country means beautiful pastures, fresh air, and acres of land. It also means that things will be more spread out, which is why many buyers look for closer access to the highway.

If you need access to the highway for work or go into town often, this will be something to consider as you search for your dream property.
Top-rated school system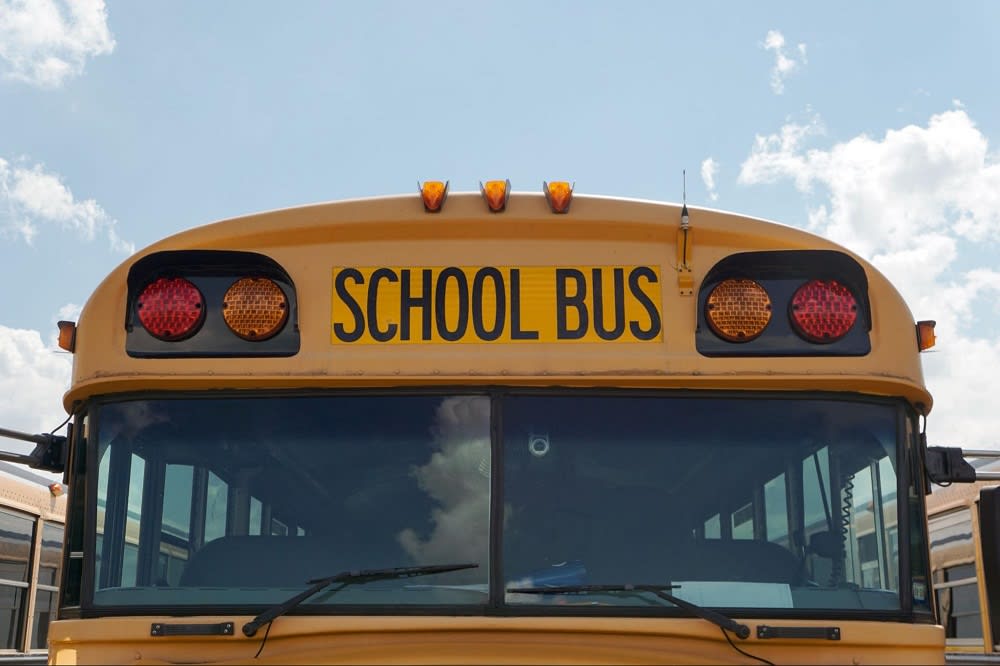 Another factor to consider when choosing your location is the
quality of the school system
. Selecting a property in an area where the schools are highly-regarded means you'll be investing in a desirable neighborhood.

Schools are vital if you have children. Even if you don't have children, it's best to purchase a property where schools are highly-rated, as this can add more value to your property.
Know any zoning ordinances
Zoning ordinances are becoming a lot more common in rural areas. With that said, it's important to know whether there are any zoning restrictions for any potential properties you're interested in.

It's always best to know what you are and aren't permitted to do, which can help you set your expectations. This will also give you insight into what neighbors may do with their property. Some everyday things buyers moving to the country may want to know about are whether home-based businesses are allowed, information on owning livestock, and hunting regulations.
Choose a real estate agent who specializes in country properties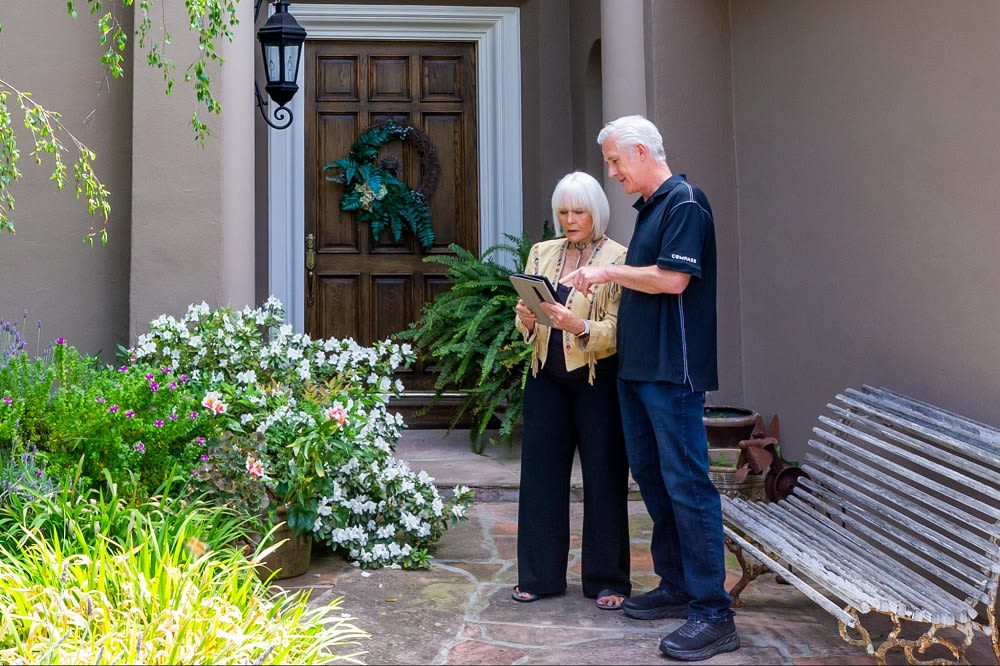 Not all real estate agents are equal. If you're interested in purchasing a property in the country, choosing a real estate agent specializing in country properties is advantageous.

Ultimately, purchasing a home in the country is a different kind of experience than buying in a suburban or rural area. For this reason, work with a real estate agent with in-depth knowledge of country real estate.

A country-home real estate agent will understand the process's ins and outs, guide you on choosing the best location, help you identify any potential red flags with a property and educate you on the details of wells, septic systems, and propane usage.

Moreover, you want a real estate agent who is familiar with the area and can educate you on particular neighborhoods, schools, and local amenities to help you make the most informed decision for your purchase. This will provide a seamless buying experience and help you find your dream property in the country.
Think about what home features matter most to you
Another thing to consider before buying a property in the country is what features matter most to you. Narrow down your search, save time, and ensure you find a property you're absolutely in love with.

Here are a few top home features that buyers are looking for.
Luxury kitchen features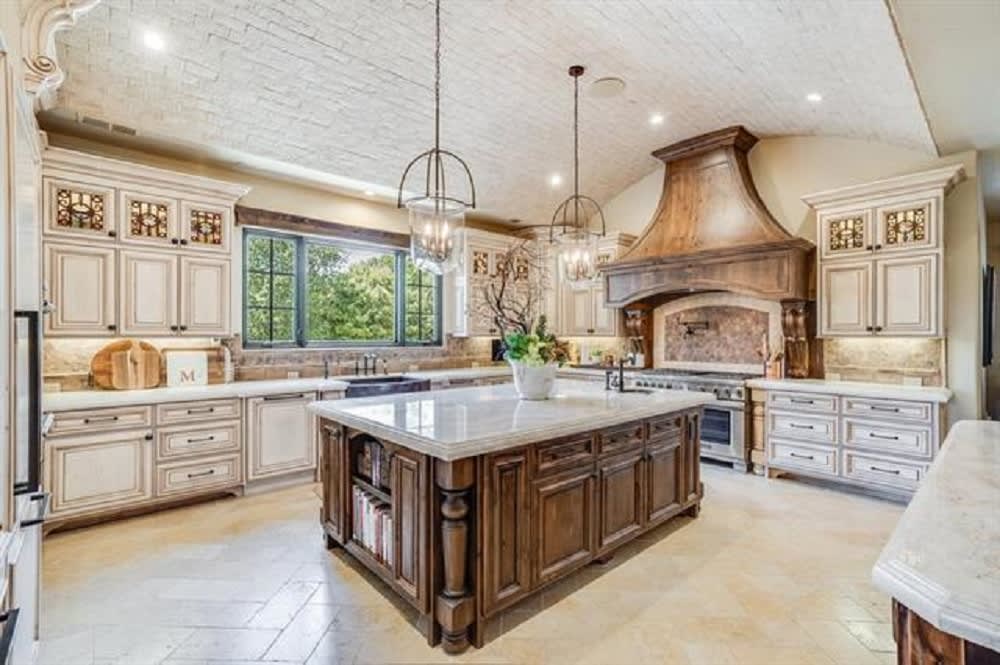 Nothing says luxury like spending your time in a spacious kitchen while admiring the beautiful pastoral land. Having a considerable-sized kitchen is a top feature for many prospective buyers.

But these kitchens aren't just spacious; they're integrated with professional appliances and furnishings for an elevated cooking experience.
When searching for the perfect country property, pay attention to the materials used for the island and countertops, such as granite, marble, and diamond. Besides integrated technology, a
luxury kitchen
typically has restaurant-grade appliances for a gourmet dining experience.
Spa-style bathrooms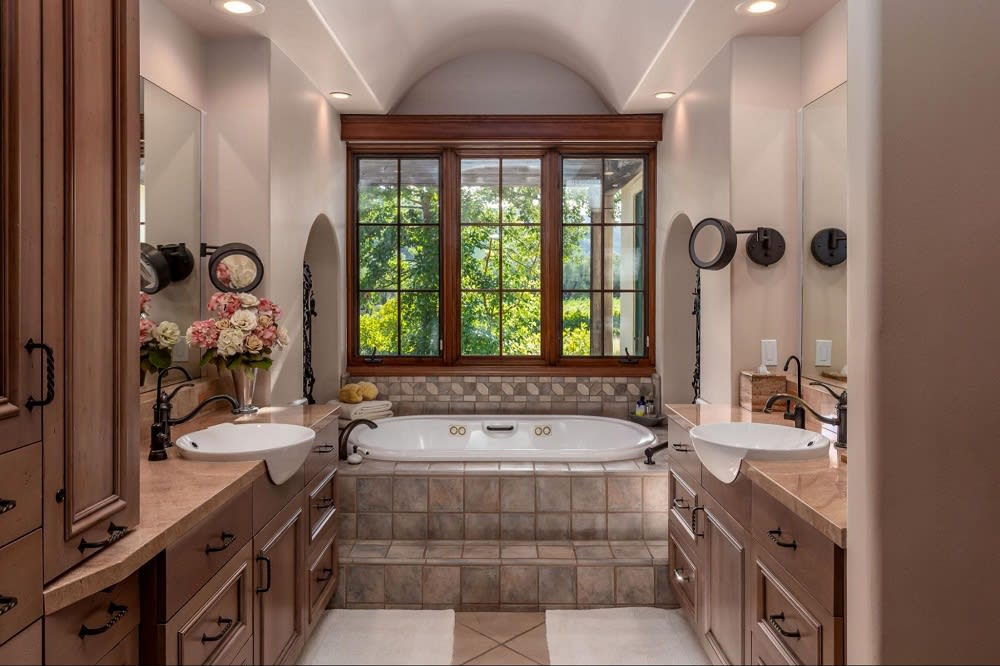 Another top feature that many buyers search for is spa-style bathrooms. Today, bathrooms transcend their primary functions — many people want the perfect oasis to break away from the day and have some much-needed rest.

A spa bathroom could include overhead rain showers, jacuzzi tubs, floor heating, and dimmer switches. These types of features convert your bathroom and elevate it into a spa-like experience.
Luxury bedrooms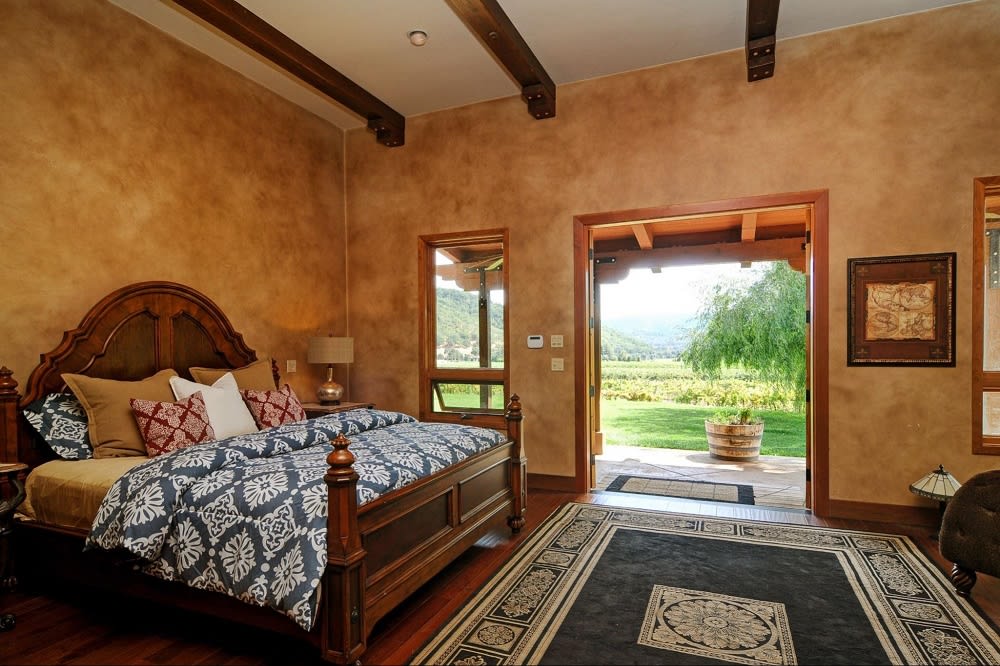 Comfort is essential to any living space. But more buyers prioritize the comfort of their bedrooms when searching for a property.

A comfortable bedroom isn't just about having a spacious bed and a quality mattress. Buyers are interested in floor-to-ceiling windows, a spacious main bedroom layout, and other key features like a balcony or outdoor seating area.
Leverage photos and videos to get a true feel for the property
Searching for your dream luxury property in the country can be an exciting yet overwhelming process. Rural properties come with different layouts, features, and local amenities. This is why it's crucial to scrutinize photos and videos in your home search.

Photos and videos have become invaluable for prospective buyers discovering properties. Images provide visual information, such as the space's layout and functionality, key property features, and curb appeal. They help you envision how well the property aligns with your needs and whether you would like to inquire further.

When searching, prioritize property listings that display a mix of professional photos and videos. This will provide a more seamless search experience and help you confidently find your dream property.

Are you interested in buying a property in the country? Living in the country is the perfect oasis and offers numerous benefits for rural dwellers.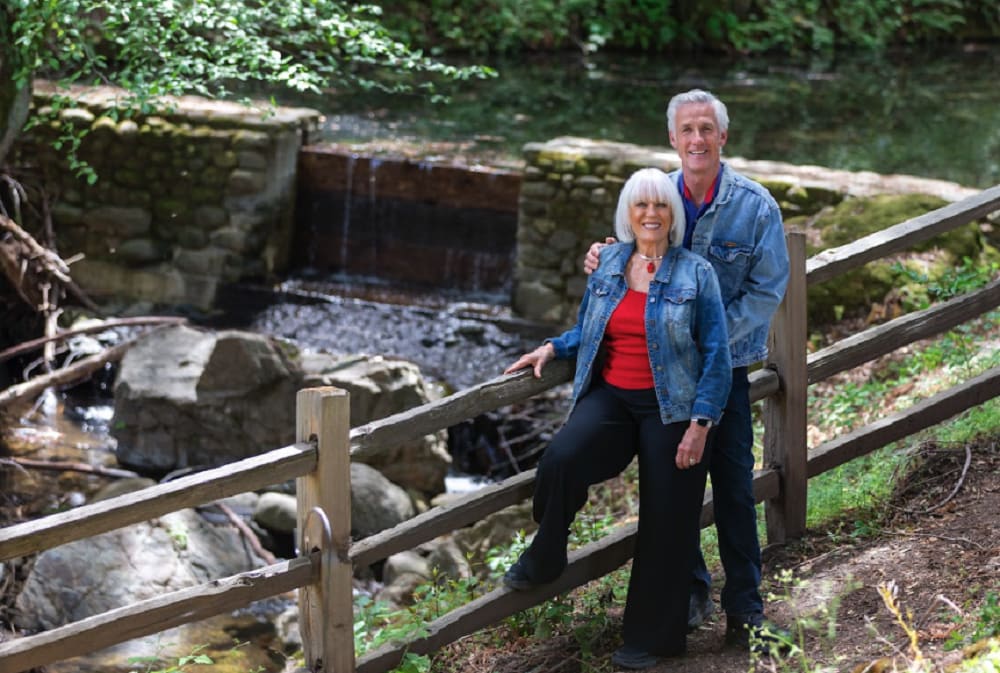 Here at the Godden Pond Team, we are proud to be your guide to Town and Country living. If you're interested in South San Francisco Bay Area real estate with a country feel,
contact us
today, and we'll be happy to assist you in your home buying needs.